SFDS is a full service scenic fabrication shop. Our expert team of top-tier designers, creative engineers, skilled CAD technicians, talented scenic artists, master carpenters, and professional painters can turn your brand's vision into a physical reality!
Our 15,000 square foot shop is located in Greenpoint, Brooklyn where we fabricate everything in-house. We also offer a full mobile shop for remote work and large installations and projects that require on-site services.
Whether you have a full suite of production renderings or just a quick sketch on a napkin, rest-assured we can turn your concepts in creations!
Scenic and Custom Fabrication
Design & Consultation
Scenic Artistry
CNC Routing
Foam Carving
Polyurethane Hard-Coating
Metal Fabrication
Automation
Lighting & Electrical
Transport & Installation
Graphic Services
Production Management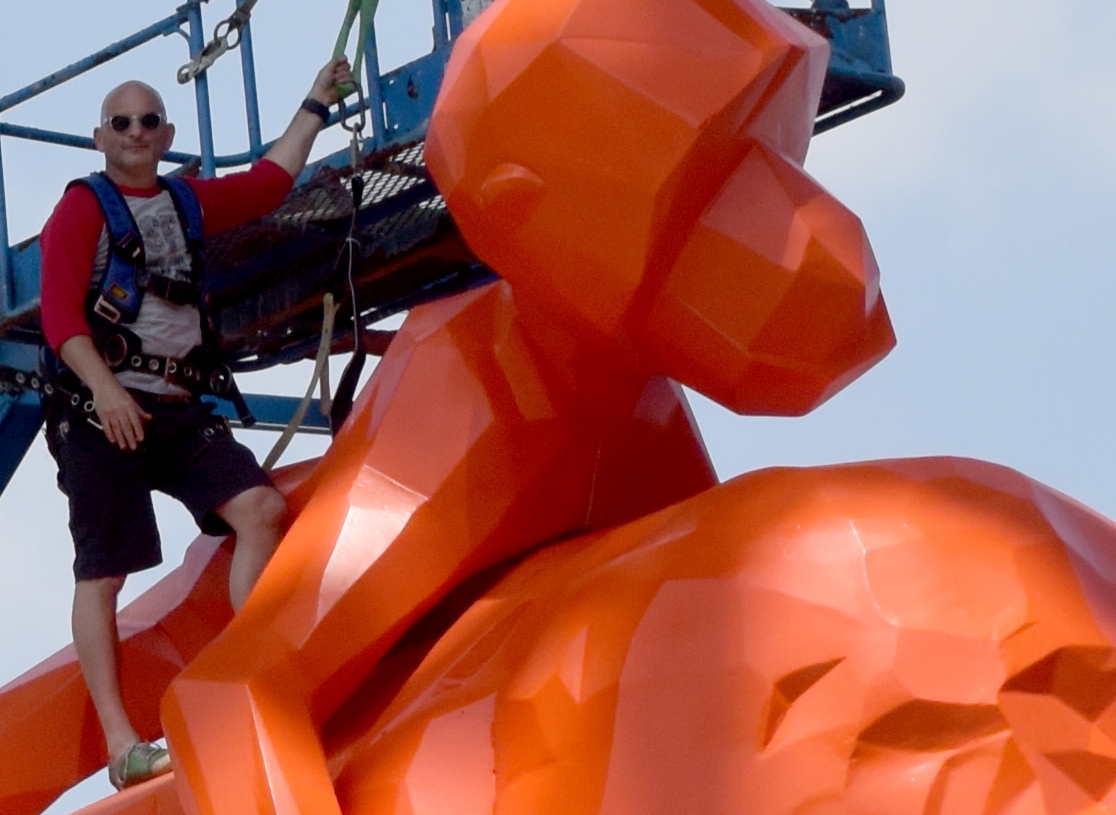 Eric J. Winston founded SFDS in 2005 by happenstance. His construction firm was in the middle of several residential projects when a friend of a friend approached him. They were in need of someone to fabricate a Pop-up shop. His first question was "What's a pop-up shop?". The project went off without a hitch. This grew into a second, and then a third event. Eric realized that his ability to envision a finished product, and a quick work pace combined with his 15-year construction background was ideally suited for creating special events, and thus SFDS was born.


Eric has never shied away from the crazy or insane. If you need a 45'x 45' x 60' scaffold cube with custom fabric inserted into it, just ask! Especially if you have no idea how to do it, Eric does or will figure it out. THREE large sculptures under the Brooklyn Bridge in 4 weeks? Why not! Just ask Lysol,
If your timeline is insane and everyone else says "it can't be done", Eric says "No problem". On more than a few occasions other shops recommend SFDS because they know he gets done what other's will not attempt.