CNC stands for "computer numeric control", which is a cutting machine that takes drafts/drawings of objects and automates their manufacture. Our in-house CNC machines are robust and efficient, able to handle a variety of materials. Our talented technicians use these instruments to create pieces that are attractive and precise in a time-sensitive manner.
The CNC machine cuts out flat sheet stock of wood, foam, metal, plastics, and more!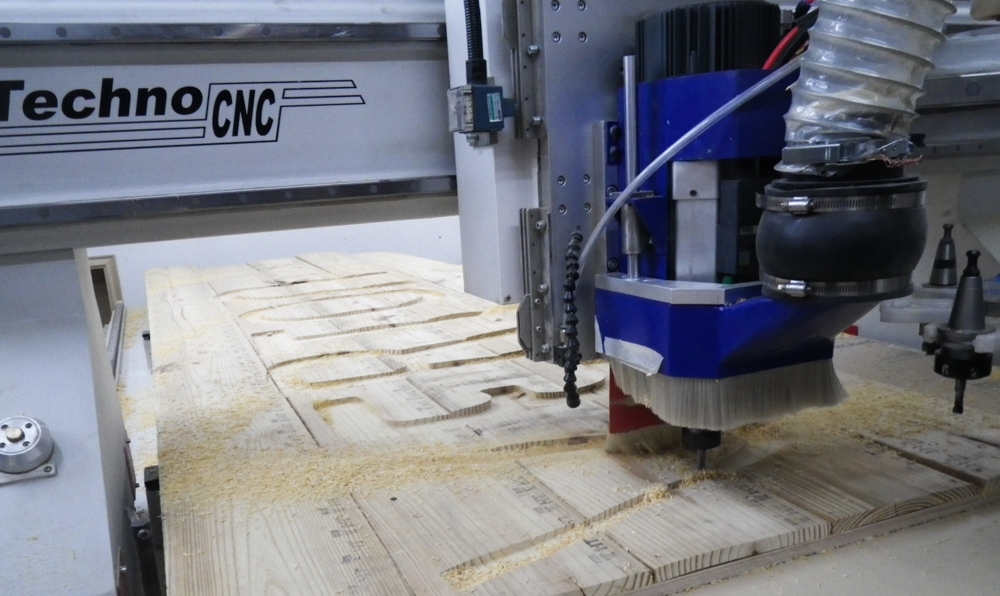 Our CNC machines specialize in lathing, routing, milling, drilling, grinding, etching, carving, programming, and prototyping. We can fashion almost anything out of sheet material.